zine for skillshare 4
Introduction
As we are wrapping up the summer Skillshare series for the Distributed Web of Care project, we decided to write small letters to the artists and thinkers who presented at the series. This letters are published and shared on the distributed web and are compiled in the format of a zine. Some pages belong to the participants of the Skillshares and they are the only ones with the ability to edit, update, or delete those pages.
Letters to:
---
You can view the letters with Beaker Browser.
If you have participated in the skillshares and would like to contribute new pages to the letter, please feel free to email your dat address to Cleo at yuekaim@gmail.com.
---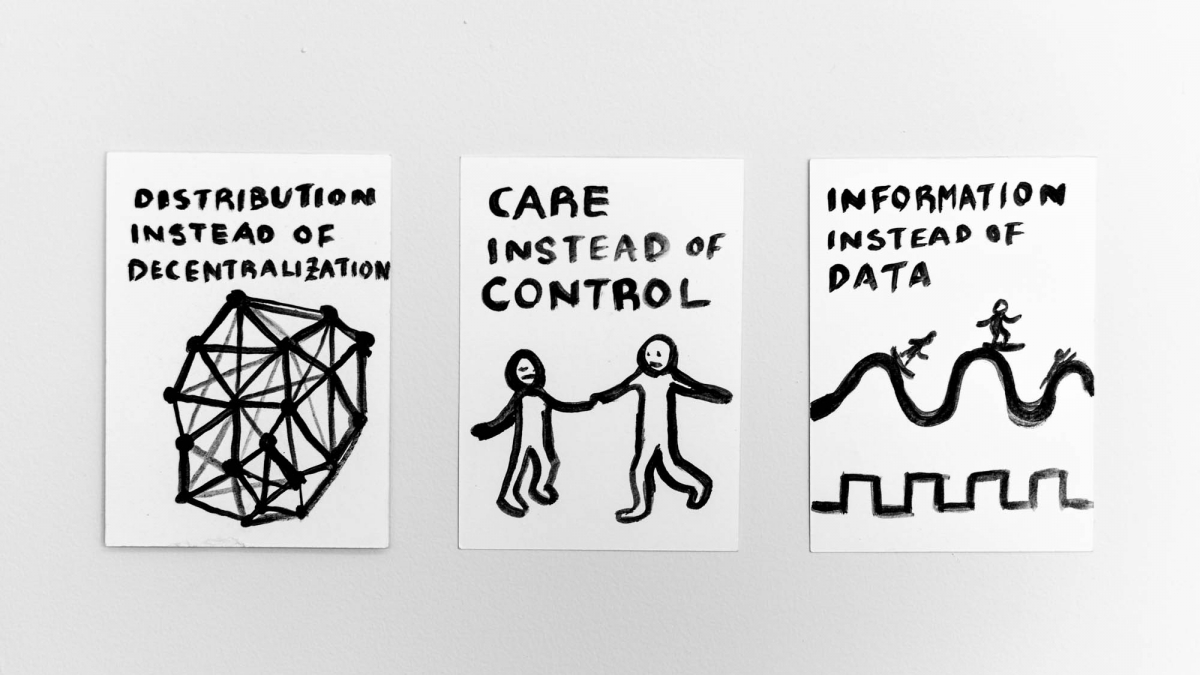 Distributed Web of Care is an initiative to code to care and code carefully.
The project imagines the future of the internet and consider what care means for a technologically-oriented future. The project focuses on personhood in relation to accessibility, identity, and the environment, with the intention of creating a distributed future that's built with trust and care, where diverse communities are prioritized and supported.
The project is composed of collaborations, educational resources, skillshares, an editorial platform, and performance. Announcements and documentation are hosted on this site, as well as essays by select artists, technologists, and activists.
---