07/15/2018
Dear Jess and Shannon,
Thanks for speaking at the DWC skillshare series. This is a letter we are publishing on the dat network. It will only be accessible to people with the link. I'm considering this to be an "intimately public" letter.
---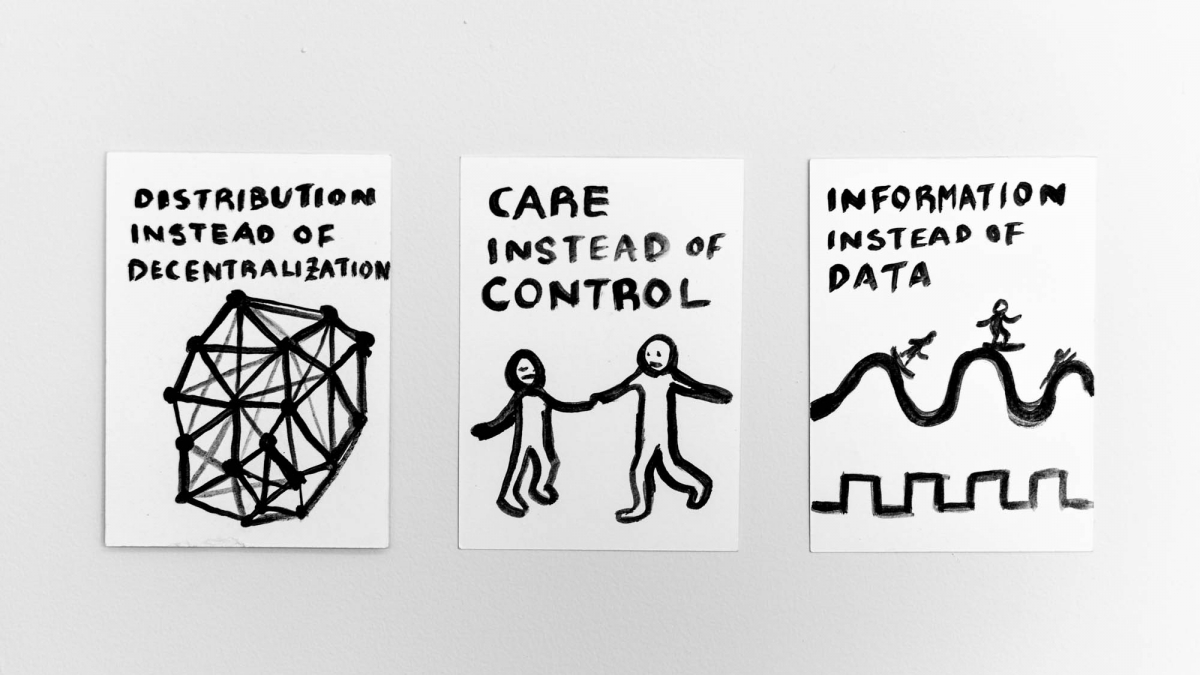 Distributed Web of Care is an initiative to code to care and code carefully.
Distributed on Dat and GitHub.
2018
---